The Advisor – Special Envoy of the President of Ukraine visited USIF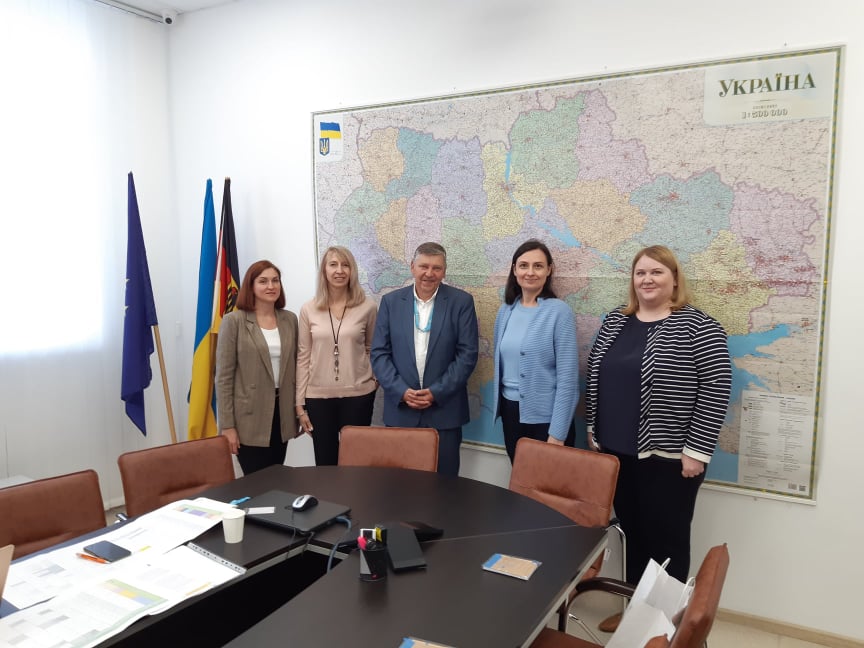 On 07 September 2021 the Advisor – Special Envoy of the President of Ukraine Tetyana Lomakina visited USIF and hold a meeting with its Deputy Executive Director Oleh Ovchinnikov.
Matters of "Inclusion in Communities" program, being implemented under the "Promotion of Social Infrastructure Development. USIF VI" Project in cooperation with 11 participating communities were discussed at the meeting.
Trainings and consultations for community representatives on accessibility and universal design, the principles of which are applied in the planning of space, objects, information and services are core elements of this program.
These aspects of community development are extremely important given the adoption by the Cabinet of Ministers of Ukraine this year of the National Strategy for Creating a Barrier-Free Space in Ukraine for the period up to 2030.
In addition to that, in the course of the meeting, several additional initiatives, such as preparation of accessibility strategies at the oblast/local level, elaboration of practical recommendations of universal design for educational and medical institutions and holding consultations for designers/design bureaus, which will be developing design and cost estimate documentation for construction work in the premises of medical institutions, selected for renovation under "Promotion of social infrastructure - USIF VIII" project were put forward and preliminarily agreed upon.
Oleh Ovchinnikov noted as well that the Fund carefully monitors and in accordance with the recently approved USIF Development Strategy implements in its practical activities the latest developments in the field of accessibility.
Tetyana Lomakina, in her turn, assured that she would provide support, including the informational one, to the Fund's work on these matters.
SHARE THROUGH SOCIAL NETWORKS:
IT MIGHT BE INTERESTING FOR YOU